StretchASU

Resident Ass Mullet




Joined: 03 Sep 2006

Posts: 4251




94 CR250R: New top end, new reeds, new head, new water pump seals etc. It was VERY dirty from sitting in a storage building for 2 years and hardly ever getting ridden. Strange had it sitting around and wanted Robbie's chassis so we worked out a deal.

How it looked when we dropped the chassis/picked up the bike from Strange: Tons of dust, junk all over the chain and sprocket which was thrown all over the swingarm and under the rear fender during the test ride. Lots of excess oil and grime from the years all over the bike.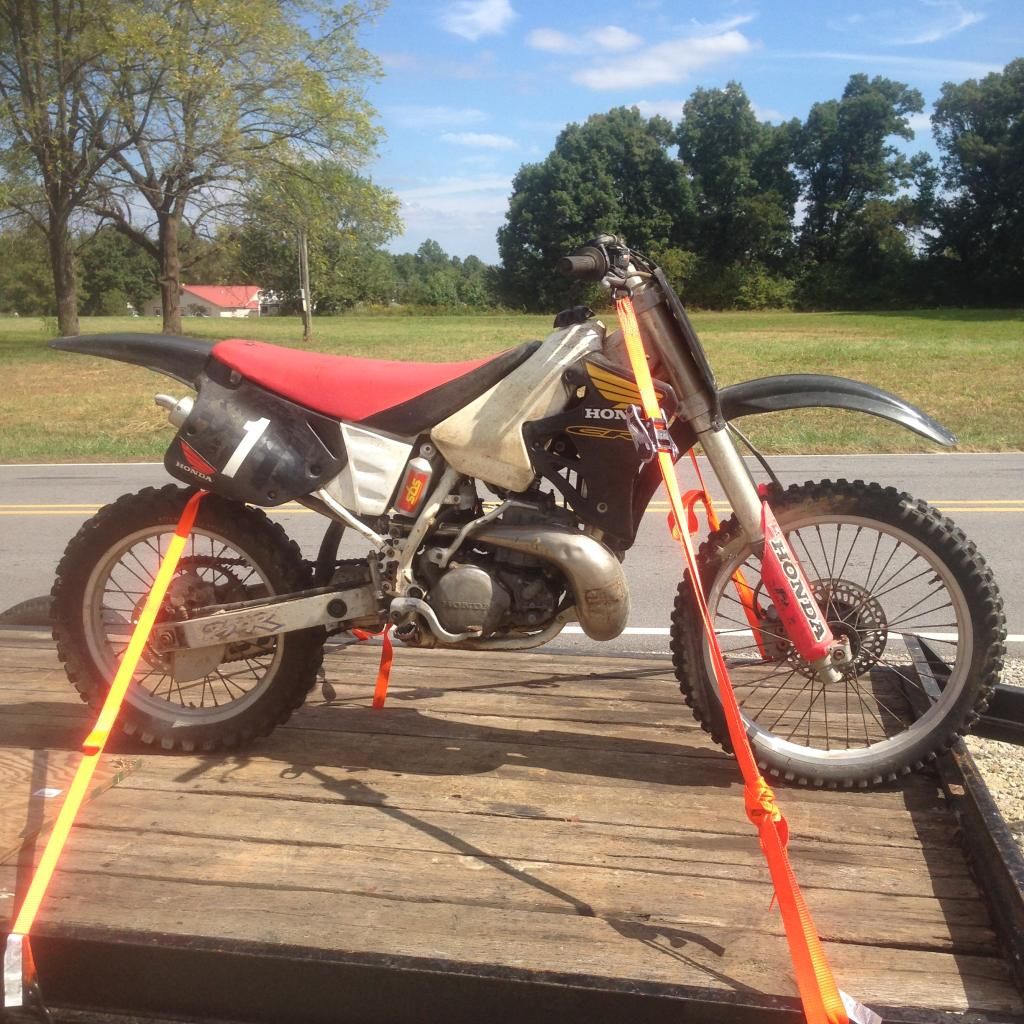 Brought it home and gave it a thorough cleaning with some SOS pads, Shout and a lot of elbow grease.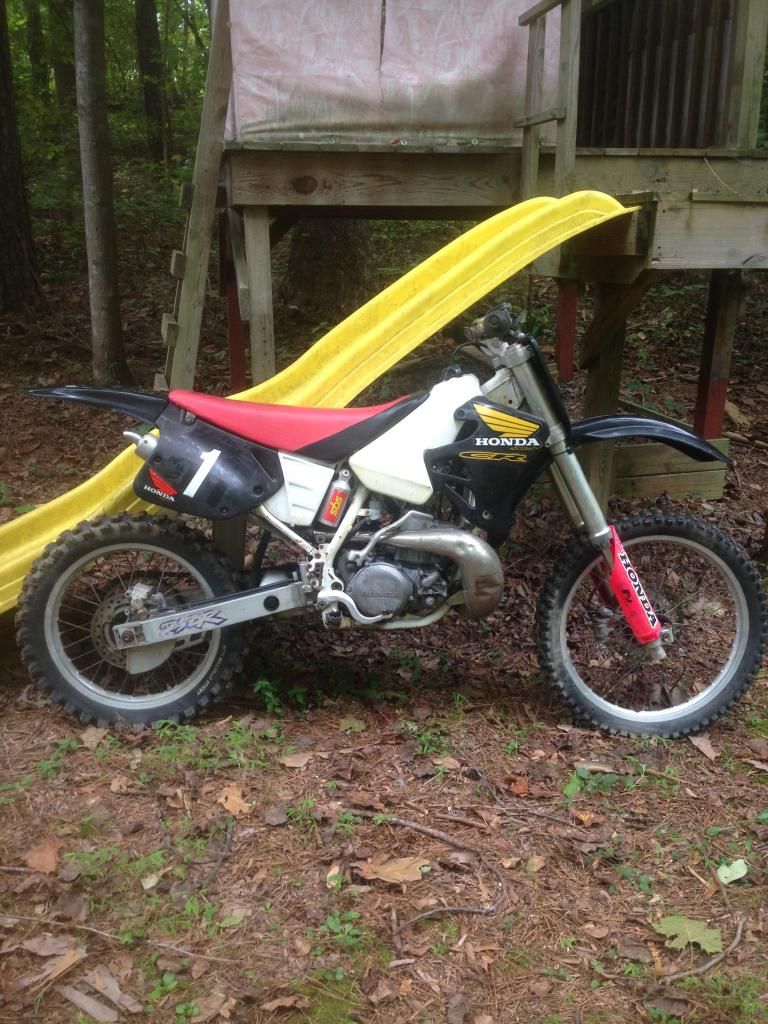 Next up was baselining the whole bike so I could keep track of my service intervals. Changed the oil in the gearbox, flushed the coolant and checked over all the nuts and bolts.

New Scott grips, fixed the stripped bolt on the clutch lever, new hand guards.



Also cleaned off the sprockets to figure out my gearing...already geared 13/51. Stock was 13/49. That explains why its such a monster in 1st and 2nd but still lugs ok. Should be pretty decent for the woods once I get a 10-12oz FWW in there.

Next up is new O-rings and springs on the exhaust since there is some buildup around there, chain guide, pipe guard, skid plate and aluminum ignition cover. I want to armor up the bike before I start riding it in the tight or rocky stuff.