StretchASU

Resident Ass Mullet




Joined: 03 Sep 2006

Posts: 4251




No real hardcore tech, but just some tinkering.

Got the LED's installed in the corner light for the turn signals. Wicked simple. $14 total. I may go back and install a second set if they aren't bright enough, but its easy to see it blinking during the day so I don't see it being an issue.

Remove the corner light. Cut the wires for the turn signals. Route them up to the corner. Green to Black, White to White. Drill (1) 3/4" Hole. Install the light with the grommet turned around backwards of the way it comes in the package. Reinstall the corner light, done.

It will blink faster than normal because I didnt change out the flasher for one that is made for the impedance of the LED's, but the faster blinking doesn't really bother me.

Lights removed, wire re-routed.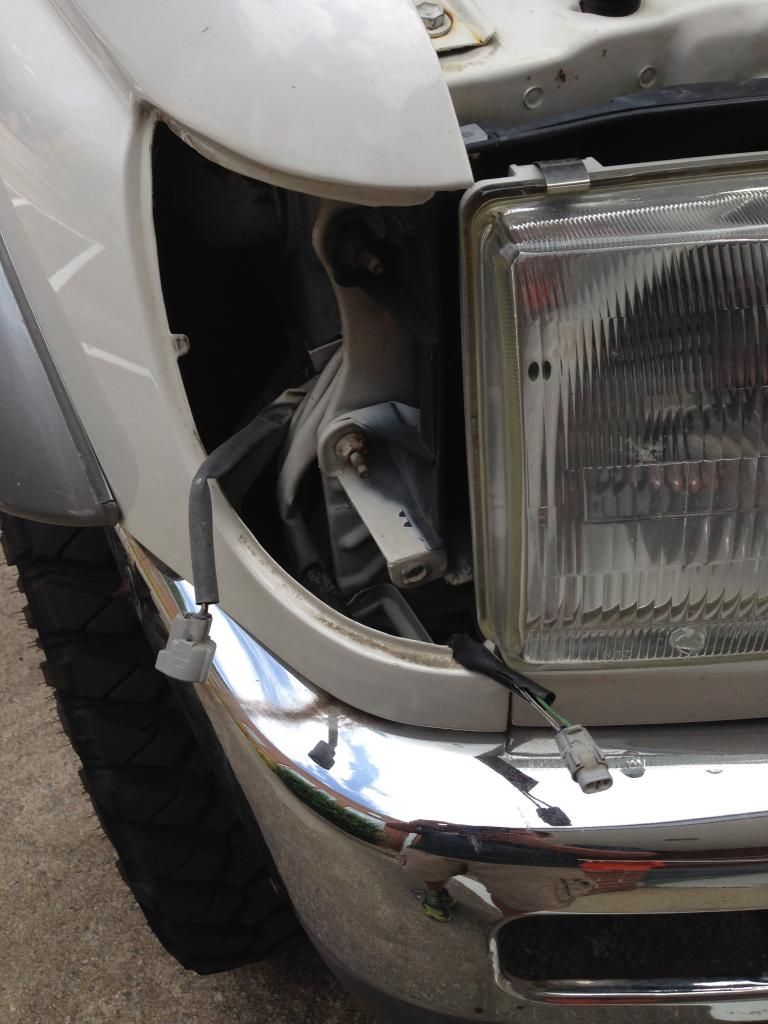 Wires matched and ready for heat shrink



Where I mounted the LED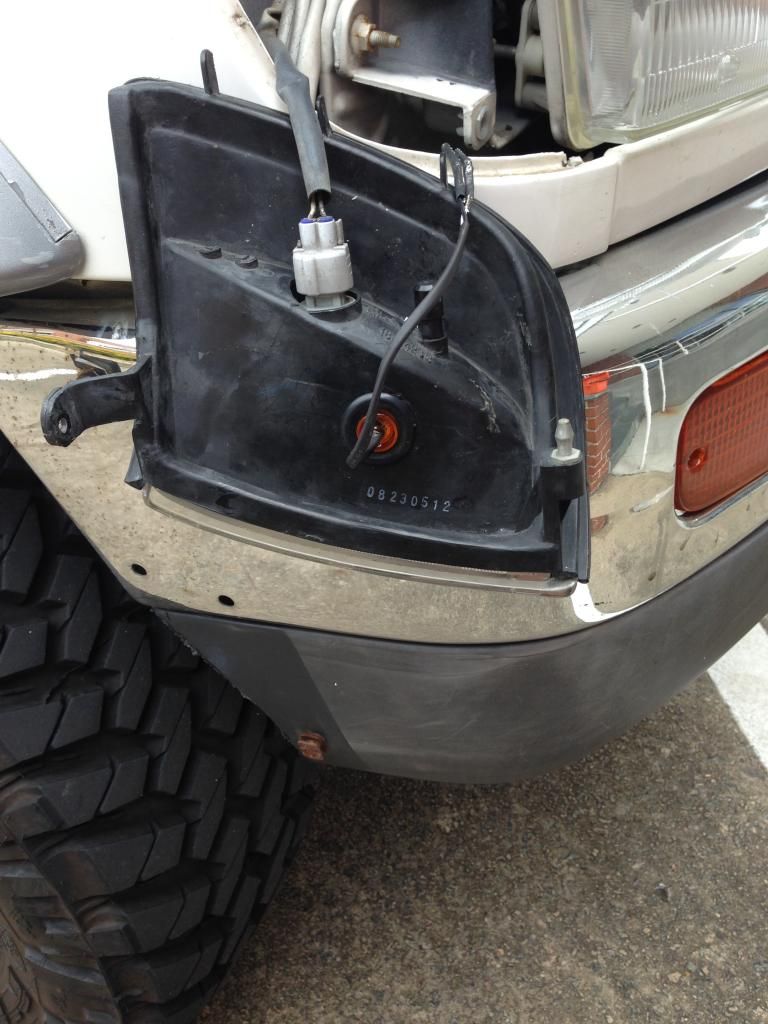 Done