StevenK

Webwheeler




Joined: 09 Jan 2012

Posts: 34

Location: Burnsville, NC




DAWGTOY wrote:
any updates on your truck steven?



It's going slooooow.

Had a heck of a time getting the header in there. Actually, everything seems to be a pain to get back together. Had to remove the alternator to get to the engine mounts and I can only seem to get one engine mount bolt to go in per side, the mounts just aren't lining up. Trying to decide if I need to pull the engine back out to drill the mounts out or get new ones or ?.


This was plugged into the block on the old engine. Is it needed on the new one (pic is rotated wrong)? It is between the oil filter and the starter. The new engine has this capped.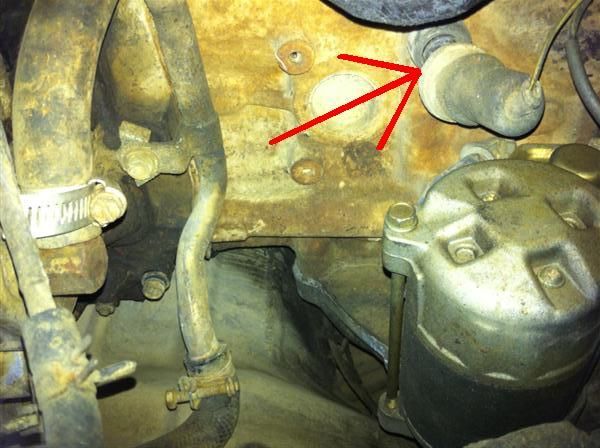 [/img]