UNBREAKABLE

Golden Toyota Wrencher




Joined: 12 Sep 2005

Posts: 5308




Dropped my gooseneck trailer on my tailgate, came up with a solution...

I've been considering building/buying a flatbed for my truck for a while. A few weeks ago, it was settled...and not by my choice(well, kinda lol). I crested a steeper than anticipated decent and dropped the neck of my gooseneck onto my tailgate. Now, the damage wasn't that bad but, it aggravated me.

The next day, my wife and I went and looked at CM Flatbeds in Harmony, NC. I knew roughly what it was going to cost before I went. Nevertheless, I was surprised to find out that the style I wanted was in the $6,000 range.

I'm a licensed electrician by trade but, I also have a full metal working shop(I use to build rock crawlers). After leaving, I decided "Piss on 'em, I'll build it my self".

I knew what I wanted, I knew how I wanted to build it, I knew how to build it. So, on to the pictures.
Also, you'll notice a rise in the front of the truck and a tire/wheel change in the pictures lol
Tires/wheels before were stock 17"s and 235 Goodyear Wrangler M/T's
Tires/wheels now are steel 19.5" and 245/70/r19.5 Cooper Roadmasters


Leveling Kit is a 2" HellBent
Truck Before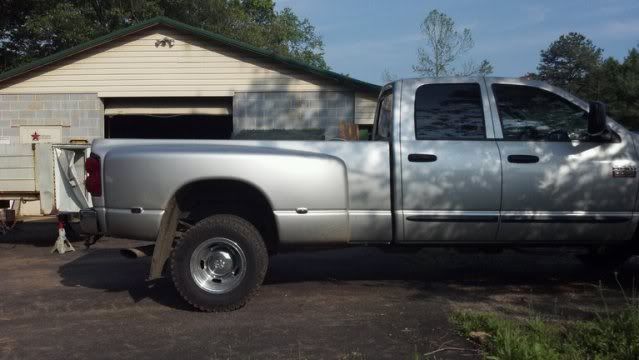 After I decided to do the build I went out junkyarding to source a utility bed that I could cut up. I wanted as many boxes as possible and I figured I could cut one up. I was only partially correct in my thinking. I did find a Knapheid very close for $50! The down side was that the driver side of the bed had some damage. The front door was bent up pretty good and was going to be unusable. I found a door on ebay for $125 to replace the smashed one.




Once I got it back to the shop, I started to look at the fenders on the utility bed. I cut one off, lifted it up and realized it would be doable to possibly reuse them on my bed.




Partially cut up



Time to pull the bed, I love having equipment to do the heavy lifting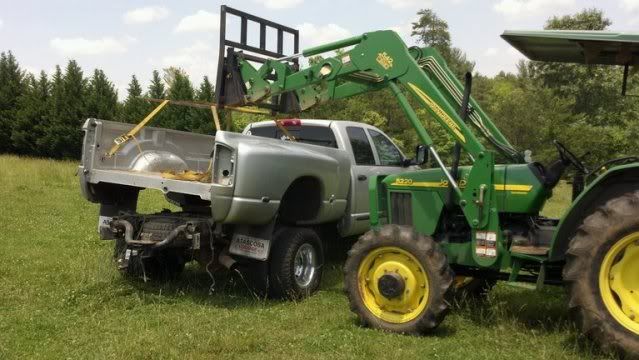 I went to the local steel supply and picked up some metal to get started
I picked up 20' of 2x4" 3/16" wall, tubing
20' (4") "C" Channel
60' (3") "C" Channel
20' (2") 3/8" strip
4x8' 1/8" diamond plate
4x8' 1/8" smooth plate

No pics of that though

After a ton of measuring, cutting, remeasuring and then changing my mind a little bit I had the frame squared and started welding. I originally planned on using the 4" "C" Channel for the frame but decided to go with the 2x4" instead.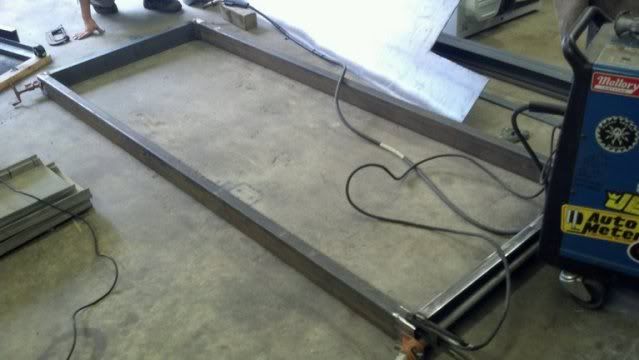 The previous owner of my truck had welded a piece of 8" "C" Channel to the frame for their gooseneck hitch mount...this was functional but I sure did not like it