Yotaoffroad27

Resident Critic

Joined: 02 Jun 2009

Posts: 2643




Well, here we are, the end of summer, and I have what I think might be a simple solution to my AC line whoas...


I found these A/C line splice kits on Amazon for $20-25. They are basically compression fittings. I am mating the stock low pressure Tacoma lines to the Tundra low pressure lines. leaving the fitting on the fire wall is the stock Tacoma hose. It now makes a U-turn and runs to the fire wall where the fitting connects it to the Tundra hose. This hose then runs to the A/C compressor. The other hose I am splicing is the hose running from the condenser to the compressor. Again, the stock Tacoma line will be spliced to the Tundra line.

I have faith that these fitting will work just fine, with one exception. The Tacoma line leaving the fire wall is (I think) a 9/16 line (maybe 14mm). The Tundra line it needs to connect to is a 5/8 line. I can not find these fittings in mismatched sizes. After some trial and error and multiple returns, I think I have it figured out. I was able to get the 5/8 fitting to tighten down on the smaller Tacoma line. I have ordered the 1/2" fitting for the lower lines. I am also going to replace the receiver dryer since it has been exposed for the last year.

I am a little worried about how the sharp upward turn will effect the AC performance. However, these lines are low pressure, and thus the refrigerant should be in a gas form. We shall see.....

Anyway, here are some pictures of what the upper line looks like.

Cutting the ends off.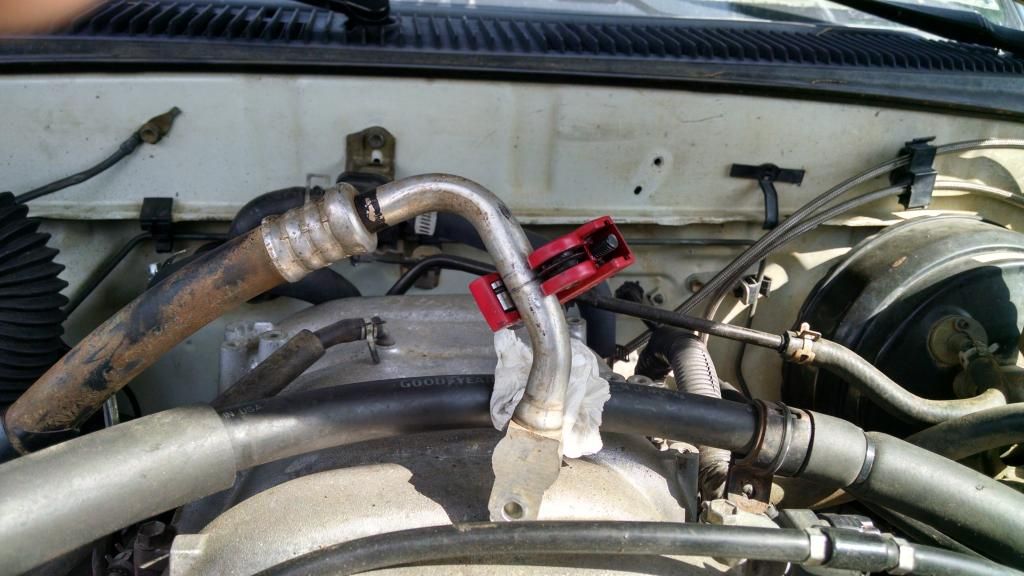 The fitting laid out.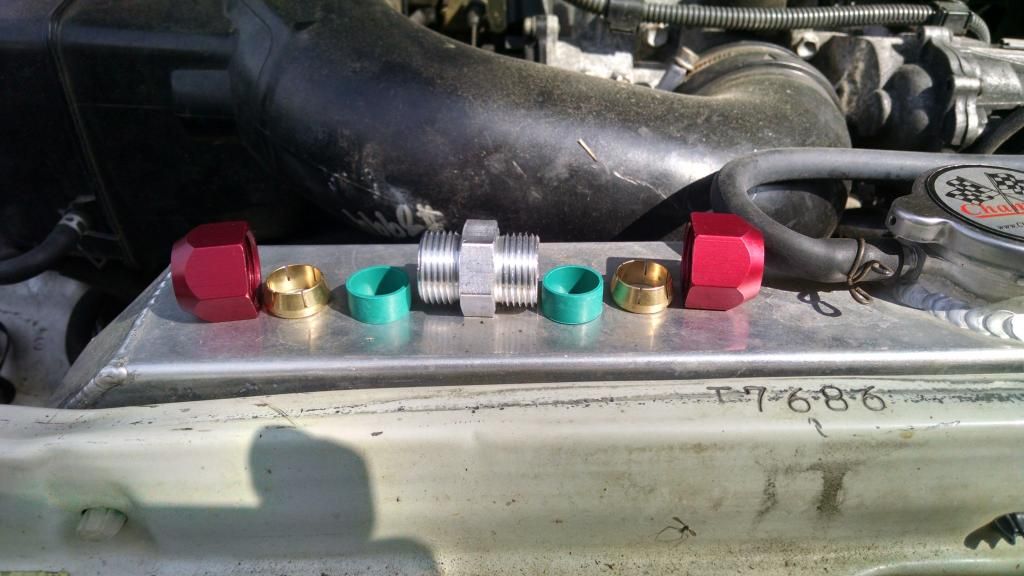 Finished product.