CoonDogger

Golden Toyota Wrencher




Joined: 02 Oct 2006

Posts: 4571




Does the wife ever moan and groan about you spending too much money on your rig? Mine usually doesn't, but I wish I could have had this money too spend on my rig. We bought this pool at Target for $500 and I installed it myself. Since we have had it I was always the one responsible for cleaning it, putting in chemicals, and weedeating around it. I had a wind storm last summer that bent up some pipes, and I was able to get it through the summer........ I had just spent another $90 on it to get those pipes fixed, and before I could fill it back with water.......... guess what........... That's right! Another wind storm. I am not spending another dime on this thing. Enjoy..............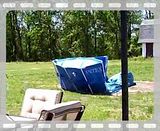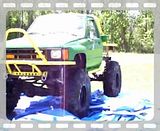 ADD TO CLASSICS!!!!!!!!!!!!