Cumminsdzl

Down in It




Joined: 03 Mar 2006

Posts: 5086




Jimmy the drunk
sent me pm the other day looking for the thread when the whole eyesore incident started. Turns out the board deletes threads in the off topic section after a certain amount of time with no action in the thread, so i figured i would repost it for yall.


This was back about a year ago. I had been parking my Toyota in my driveway right beside the house. At that time, the truck had a few dings on it, but was in overall good shape, it was freshly painted and clean. Just sitting in the driveway minding its own business.

I get home one day and there is a note attached to the front door of my house. The note reads "please move the truck, its an eyesore."

Well that pissed me off. I had no idea who did it, and still dont know for sure to this day. The truck was licensed, insured, clean, and freshly painted, just sitting in the driveway. How is that an eyesore? Myabe im poor and thats the nicest truck i can afford. Heck, i could drive that truck anywhere on any given day, its not an eyesore, and its on my property. So i took action.

Went to the store, bought a spray can of "Grabber Green" and painted EYESORE right on the bed of the truck, both sides. Took the truck, parked it right in front of my house where everyone in the neighborhood had to see it as they drove by. They thought it was an eyesore when it was in the driveway, lets see how they like this.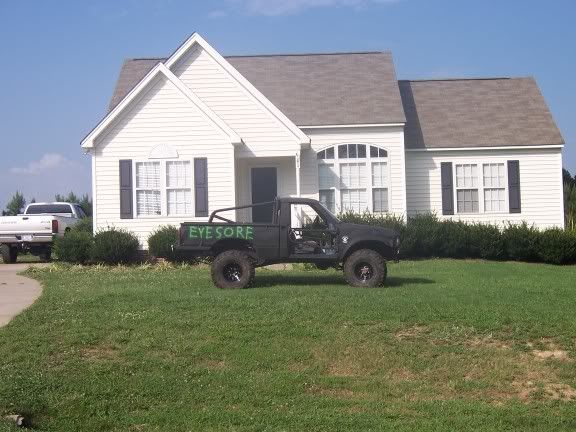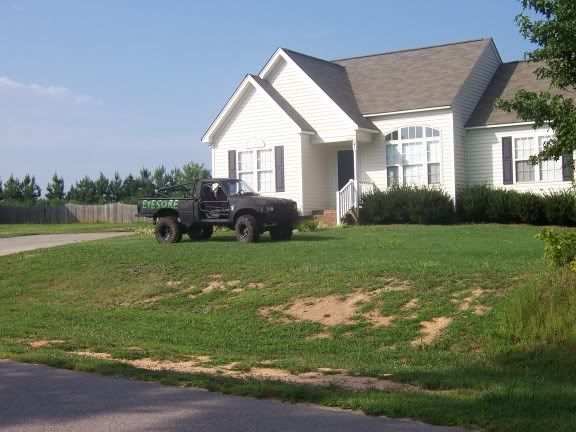 Then my buddy Winston heard about it, and brought over his beat up 3rd gen and parked it next to it.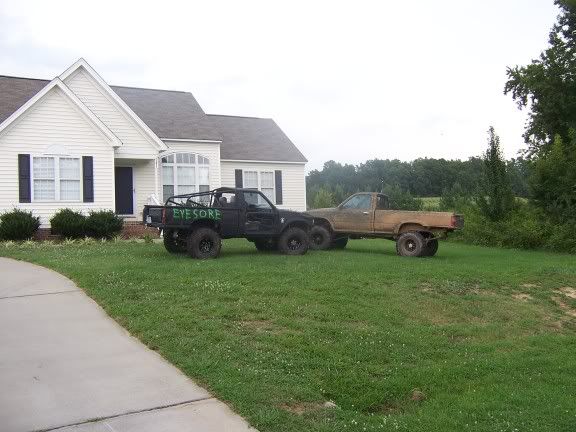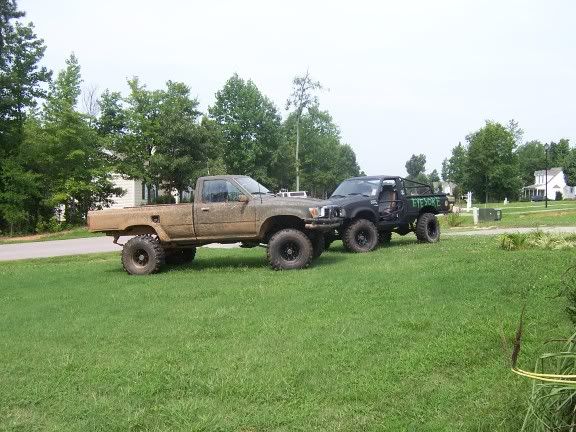 They sat in the yard like that from Friday afternoon till Sunday evening. Never heard another word from the note writer.

Just thought some of the newer guys would get a kick out of it. Thats how the eyesore got his name.