codyjh

Stinky Muppet




Joined: 13 Oct 2005

Posts: 3032




Vehicle as purchased:


1999 Toyota Tacoma SR5 Ext. Cab 4WD
2.7 Liter
3.58 Gearing
Off Road + Color Keyed Package
Sunroof
Power Sliding Rear Window

First and foremost, I wish that I would have been an active participant in off road forums, when I initially purchased my truck. 3 years later (January 2005) I became a member of TTORA soley to see what other guys were doing and what to shy away from.

The truck was purchased in 2002 as its sole purpose as to me by DD to make the 50 minute commute to class. Hence, the reasoning behind purchasing the 4 cylinder over the 6 cylinder. As my friends changed, so did my hobbies. My friends were fairly active 'wheelers' and I had decided that I wanted a 'beefier' stance. I decided to go with a 2.5" Daystar Spacer lift teamed with Trailmaster add a leafs (AAL's) in the rear while rolling on 31 10.50 AT's. See pictures below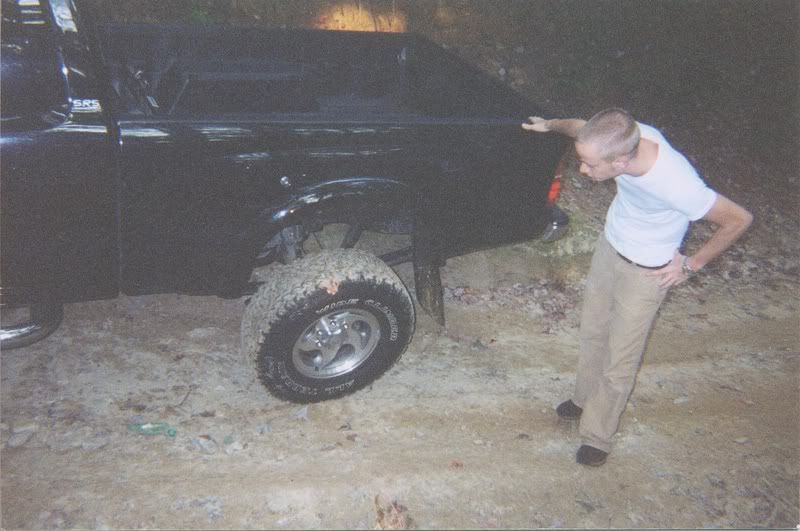 I had always wanted the standard aluminum bullet hole wheels so I purchased a set of 15X8 wheels. See pictures below with the options I have discussed thus far. (Richlands Trail)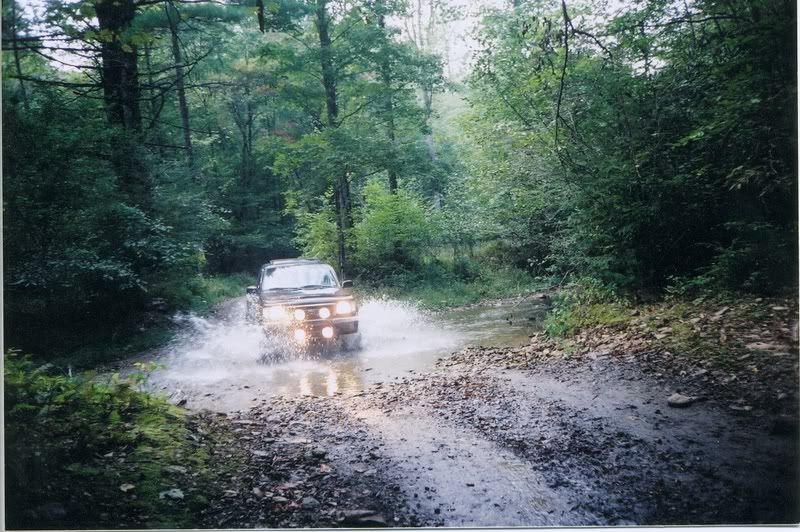 I was then convinced by others, to upgrade to 33 12.50's. Furthermore, Hella 500's were the must have in offoarding. (I later learned that rock lights were the more appropriate approach to sufficient lighting while night wheeling. These rubbed, so I opted for the quick fix of a 3" Body Lift.

See Pictures below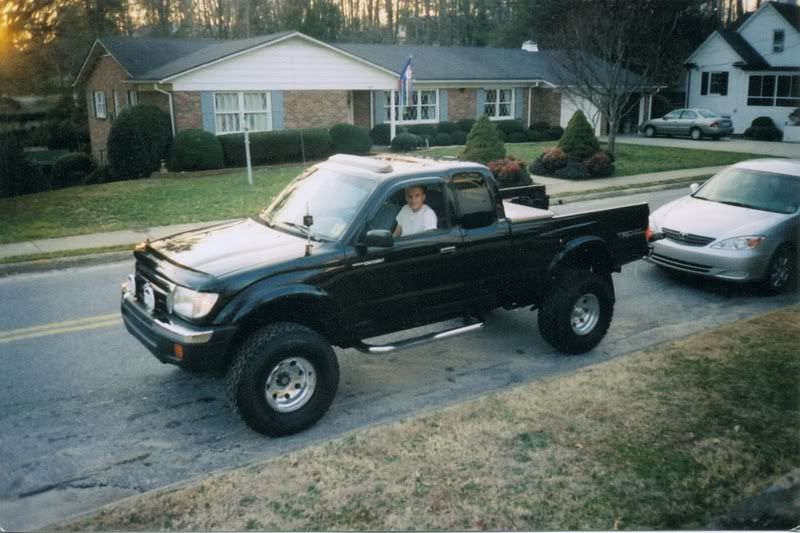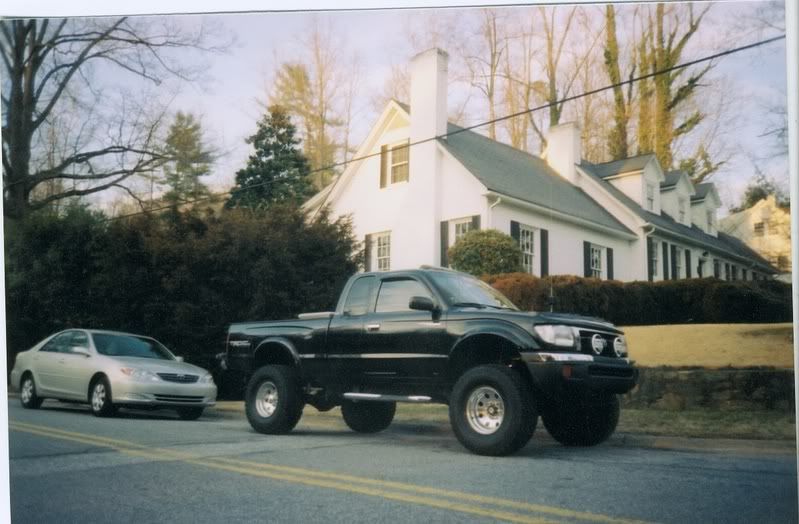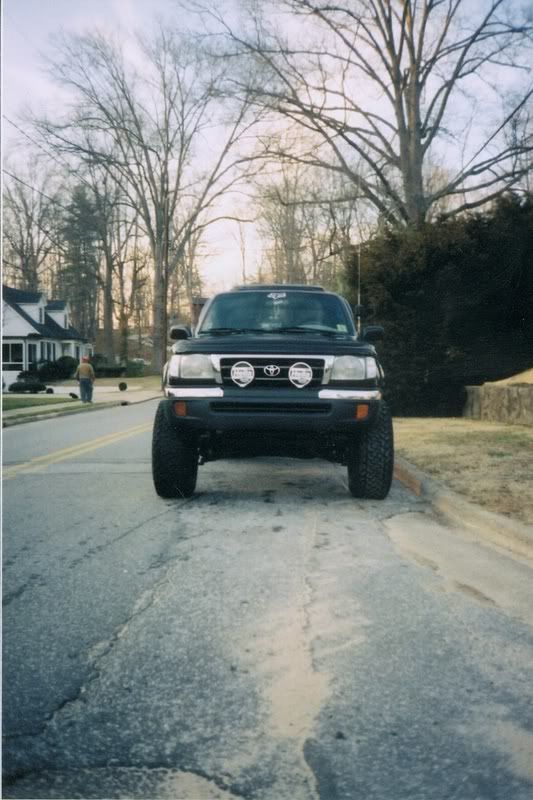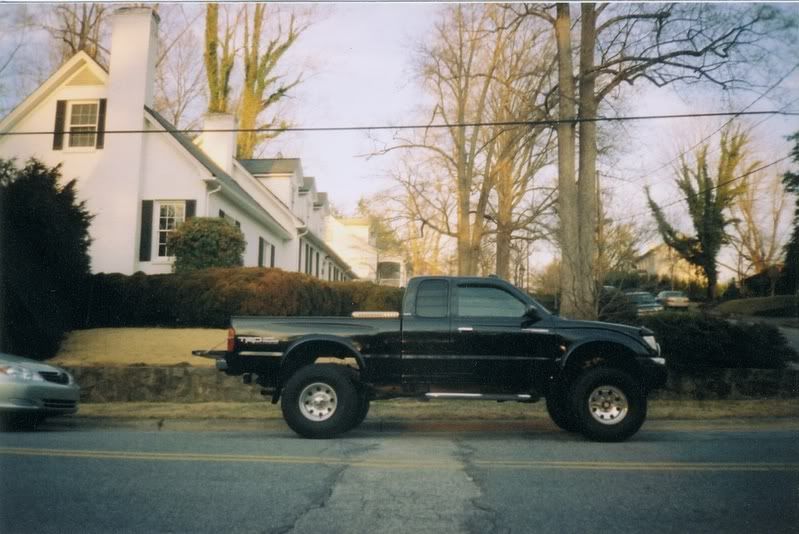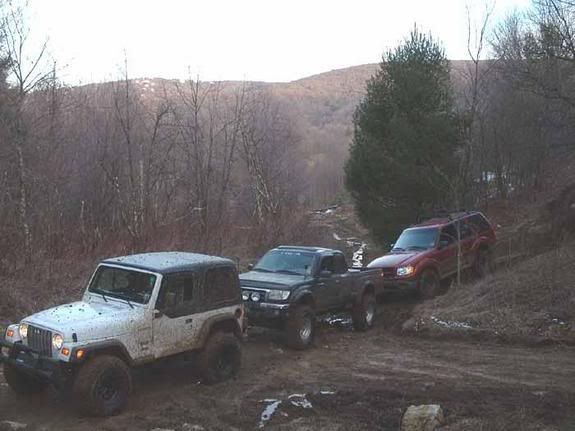 I then traded these tires for a set of Brand new 33 12.50 MT's and purchased a Yakima Roof Rack System at an almost wholesale price.



I then Decided to do some modifications to the bed of my truck with a Hi-Lift, Shovel and Tire and bike carrier. I eliminated the 2x4 and replaced with a pc of square tubing. (note: the tire carrier was made by drilling a hole through the bed, welding a nut underneath the bed, a threaded rod, and some tubing bent and then welded to a nut for the top 'spin bar'. Less than 20 dollars invested and was my first time ever bending tube.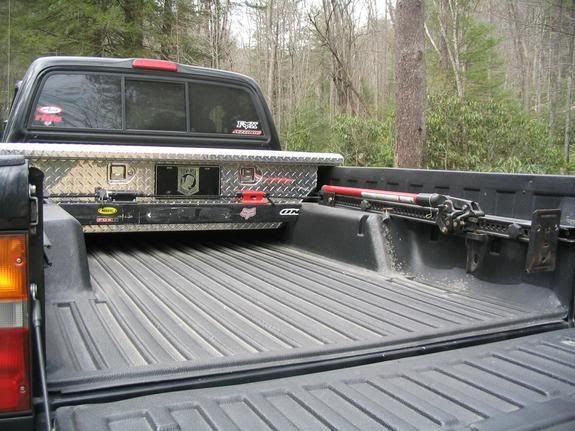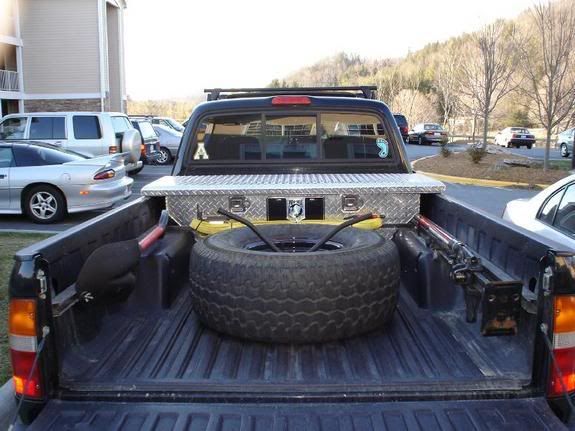 Since then I have cut the 'spin bar' down even more to almost be recessed into the wheel/tire combo.