Cumminsdzl

Down in It




Joined: 03 Mar 2006

Posts: 5086




Well, everyone else has a buildup thread, so I figured I would start one also. This is going to be a thread showing what has been done to my truck since the beginning, then will be updated as I continue to work on it. As you read, donít pay attention to the date stamps on the pictures, they donít make sense. I have a really hard time remembering to reset it each time I charge the battery.

It all started when I had this Jeep. I was wheeling it on the local powerlines and having fun with it, but I knew it was only a matter of time before that weak AMC 20 rear axle called it quits. I figured I could either spend a lot of money on the Jeep replacing parts that were weak, or buy a Toyota for the same amount and already have good strong parts. Well, bye bye Jeep. It was fun.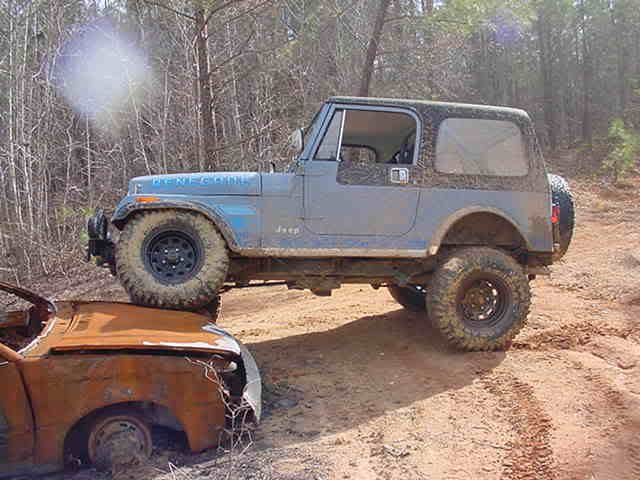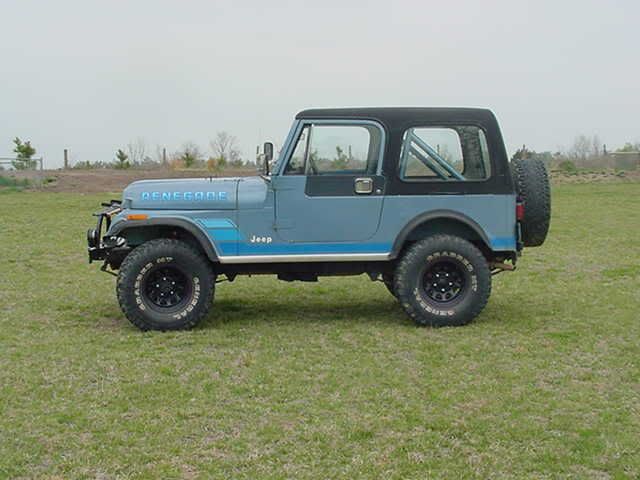 Just before I sold the Jeep I had bought my Toyota. It was ugly, but I knew it had potential. The day I got the Toyota home, the motor started knocking. So what was supposed to be a cheap toy suddenly turned into something more expensive. So the money from selling the Jeep was used to start the build on the Toyota. I donít have any pictures of the Toyota really early, but this is about as old as I can find. It used to be about 4 different shades of blue.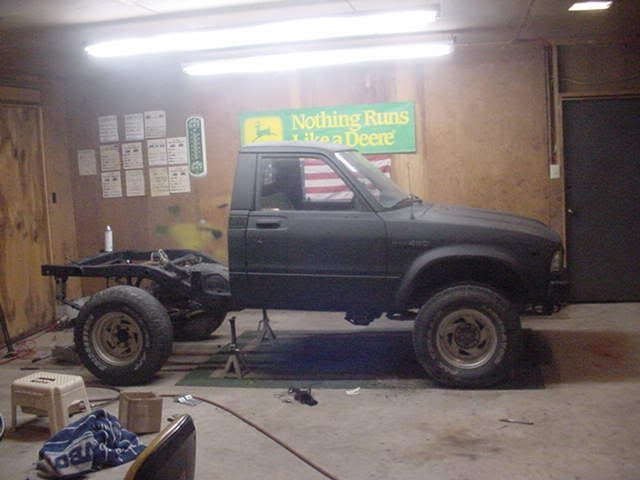 I had the bed off in hopes of making a flat bed, but quickly changed my mind. So the bed went back on, a set of longer shackles were ordered, and 33x12.50x15 TSLs on black steelies. I painted the entire truck, and it really looked pretty nice in the beginning. This picture was taken before the engine was pulled for rebuild.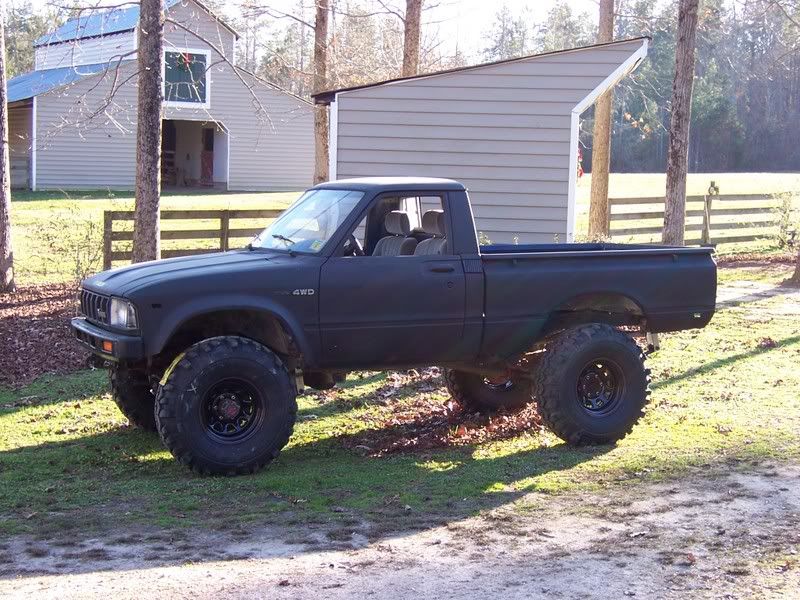 Then it was into the shop to pull the engine for rebuilding.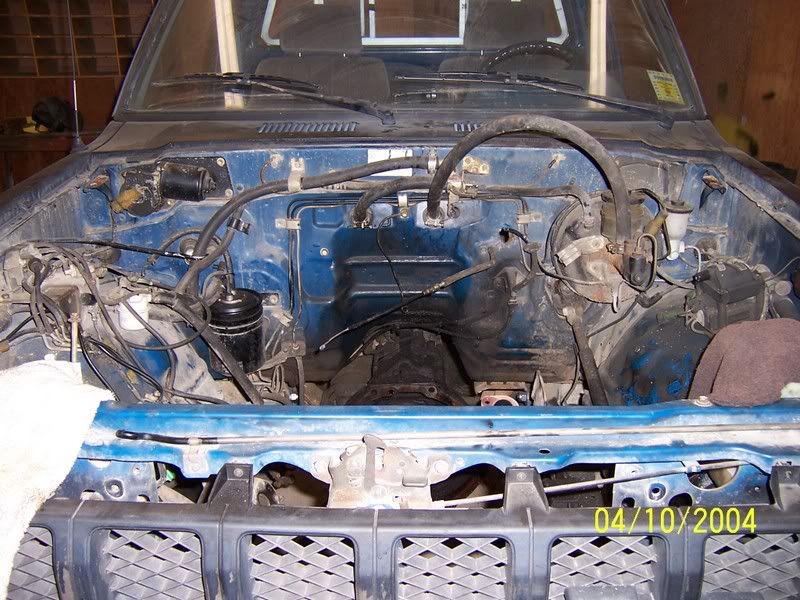 I had a buddy of mine do the rebuild. Lots of new parts. It was bad enough that the original crank had to be replaced. The block was in good shape and was just honed, not bored any. Went back with all stock parts, because in the end, its just a 22r, even with aftermarket performance parts, its still just a 22r. We actually even went back and hooked up all the emissions equipment. All the vacuum lines were replaced and the carb was rebuilt. My goal was for it to be as reliable as possible, and to run good hot, cold, wet or dry. I didnít want to start taking off emissions stuff that might make the engine more sensitive to temperature or things like that. I just wanted it to run right, power was never a concern.