StretchASU

Resident Ass Mullet




Joined: 03 Sep 2006

Posts: 4251




This one will take some time as it isnt a priority, but I figured I would keep yall up to date on what I have begun tinkering with. It's not a Toyota...don't kill me


I inherited a pile (literally) of Jeep CJ7 parts from Alex's dad who inherited them from his neighbor who took the thing apart with grand plans of a restoration...
Knowing I can't leave well enough alone, the pile was given to me. Luckily the resto process stopped at complete dismantle so I'm starting with a fresh slate so all booty fab is my booty fab. We picked a lot of it up last weekend and put it in the hay barn for the time being. I still have to go get the Jeep drivetrain, title and miscellaneous parts that the neighbor still has in his shed. He scrapped the tub because it was rotted in the back, given the condition of the tailgate hinges and the rear most body mounts, thats fine by me. The rest of the frame is immaculate though. The original owner of this thing was a farmer so I can only assume he was carrying feed and chemicals in it that rotted the back of it out.

I'm selling off what I won't use to fund a lot of it (jeezus people pay silly money for old Jeep parts) and raiding a bunch of parts vehicles that are "farm art", for most of the build. Luckily there is a lot of the big ticket items there (axles, transmission etc). The goal is to have something that Alex and I can drive to town/work/etc but still hang on some fun stuff when we want to go wheelin'. We can't justify something that is single purpose like a buggy or dedicated trail rig so streetability and reliability is key here.

Rough outline of what is to come:
CJ7 frame, hood, grille, tailgate
YJ or CJ tub, whichever comes available first since they both fit with minor work
Roughly 104" WB
4.8 Vortec, TH350 or 4L60E, T Case is undecided but probably an Atlas
Either Superduty 60/Sterling 10.25 or Chevy 60/14B
YJ Springs in the front, XJ springs in the rear both bastard packs SOA with the mounts frenched into the frame. Traction bar.
Hydro Assist
40" something's

Following something like this with a few tweaks based on parts that are available.
http://www.pirate4x4.com/forum/jeep-hardcore-tech/790815-project-back-basics.html

Pile of stuff:



First round of parts coming home:



Cleaned up: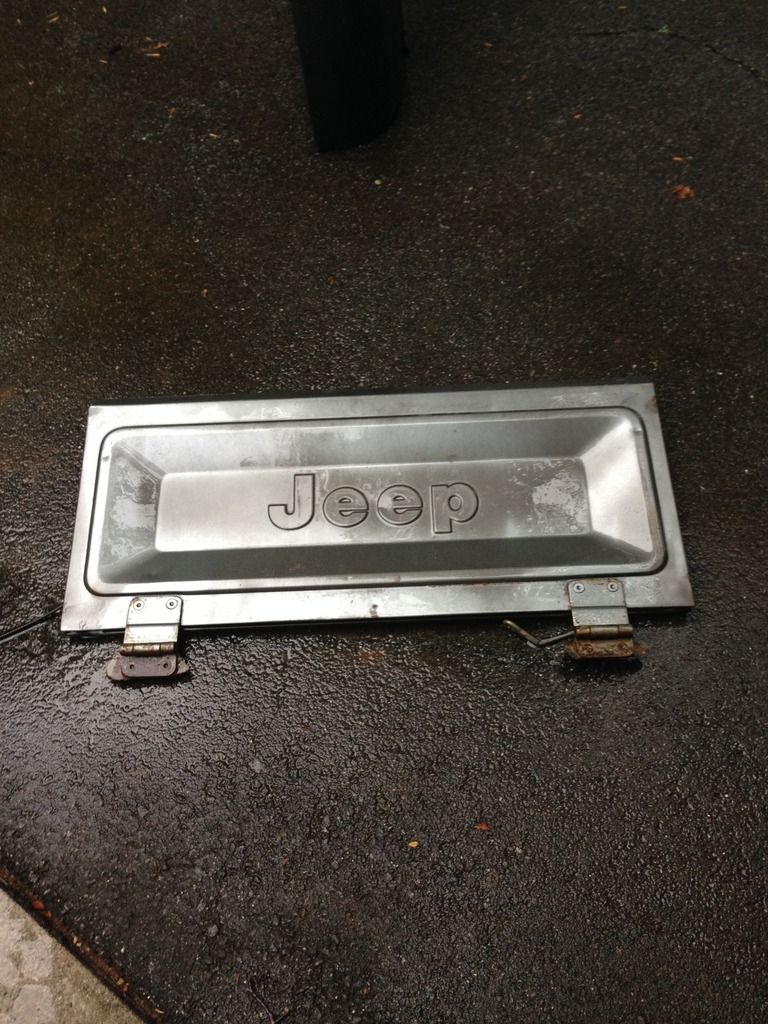 Sold the doors today so I have to find a tub, bring the frame home and get the body set on the frame. The gameplan is to get the frame/body set then decide on the drivetrain and get it all assembled and set in place so the weight is somewhat there for when I put the axles and suspension under it.